Telesense Remote Cardiac Rhythm Monitor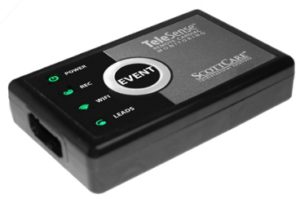 Cellular technology allows us to provide reliable Telemetry Monitoring of patients' Arrhythmias.  CardioLink's wireless monitors detect V Tach, Bradycardia, Pauses, AFib and More.
CardioLink state-of-the-art wireless telemetry monitors that automatically capture and transmit ECG recordings to our receiving center where they are quickly reviewed by one of our highly trained technicians.

Wireless Auto Trigger ECG Monitors are rate sensitive and can automatically record an ECG if a patient's heart rate falls outside physician programmed rates. Wireless AFib Auto Trigger Monitors can detect the occurrence of AFib without the need for patient activation.